10 Things That Don't Make Sense In Star Wars Jedi: Survivor
Here are the best things in Star Wars Jedi: Survivor that don't make sense!
The game Star Wars Jedi: Survivor is good. There is a lot to like about it, and there is also a lot to do here. There is a lot of fun to be had here all the time. This is a real video game, and it wants you to know that. But because it's a computer game, some things just don't make sense.
Almost every video game is like this. There are always parts that don't make sense, either because of the story or because of the way the game works or even because of the way it was made. So, here are ten things in Star Wars Jedi: Survivor that don't make any sense at all.
The Map!
This game has one of the most unusual maps you'll ever see. First of all, there's a 3D model of the whole thing, which is confusing because it has both vertical and horizontal plans.
It does what it's supposed to do, which is to make a small version of the main maps, but it doesn't work well.
Most of the time, you can't tell where you're going and have to just guess. Second, it looks like you're always going in the wrong direction because every time you move, the map turns the other way. This is a very random design that you can't like.
How Long Has Vashtan Wolfe Stayed Behind That Door?
Let's face it, it makes sense that sometimes Star Wars figures can do things that shouldn't be possible. But a soldier staying behind a closed door for 70 hours while you explore the world of Jedi Survivor until you get the electro dart and can open that chest doesn't make sense.
How much food did he have in that leather outfit? Why didn't he die from thirst? Or even better, why didn't he die of boredom?
Vashtan Wolfe must be one of the most determined people in the world to have waited so long behind that door until he could get to that box through you. It doesn't make any sense at all!
There is No Inquisitor Outfit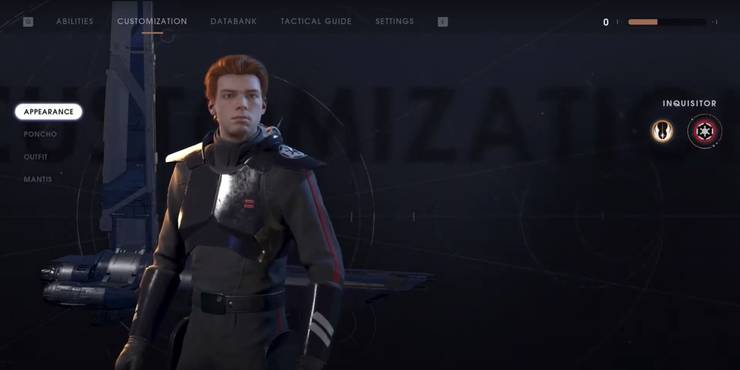 First of all, Cal has already worn an Inquisitor outfit in Jedi: Fallen Order, so why couldn't he do it again in Jedi: Survivor? If Cal didn't have a red lightsaber choice, it would make sense for this one to be missing, too. But that's not what happens.
When the new game plus starts, Cal gets a red blade. So, the question still stands: Why couldn't Cal have a drip of the bad side? It should have been included, but it wasn't.
Why Can You Only Use the Blaster in the Blaster Stance?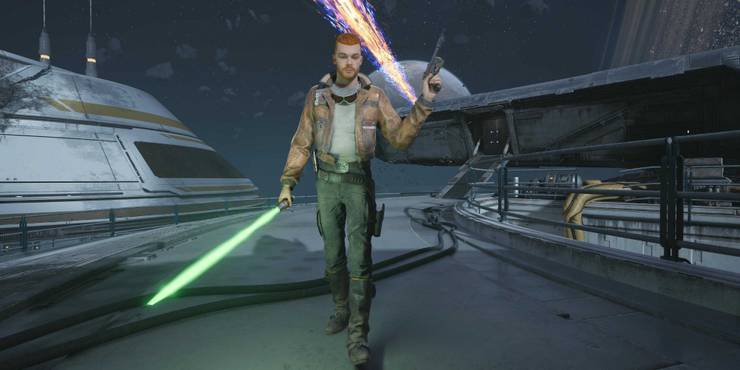 You'll never understand why a ranged weapon can only be used in battle. Why can't you aim it from a long way away and shoot a few droids in the head, like the empire planned when they made blasters?
The only way to use the blaster in the game is with the Blaster Stance, which is a strange trait.
You'd think the game would have that, especially since it has aiming with BD's unique Electro Dart and the other one, as well as projectile drop off, which you wouldn't have to worry about when programming a blaster since it has an endless range.
Cal Lost the Breather?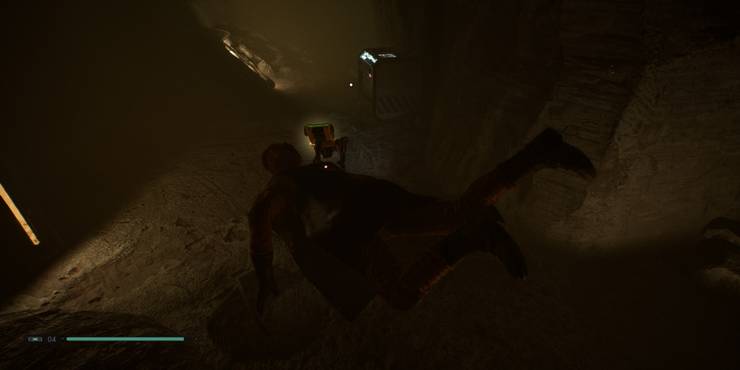 Cal used to be able to dive deep underwater for a long time without running out of air. That was, of course, until he lost his breath. Yes, Cal doesn't have his breather in Star Wars Jedi: Survivor. His breather is a small device that goes in his utility belt. In the original game, it was one of the most important things he had.
He has now learned to stop breathing. This is also a big deal, because in Jedi: Fallen Order, he couldn't even dive underwater without it.
The Nekko Appears Out of Nowhere Behind You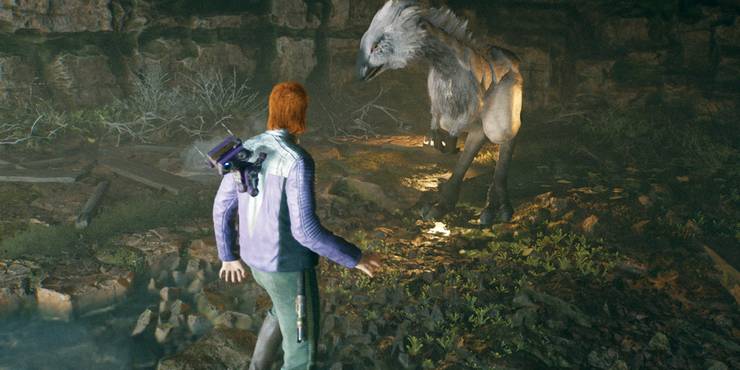 You can ride different things in Star Wars Jedi: Survivor. One of these is the Nekko, which can be found on Koboh and trained anywhere.
If you press RB/R1 on your controller, you can call a Nekko whenever you want. What doesn't make sense is how the Nekko can appear behind you on Koboh out of nowhere.
You'd be in a place where there's no Nekko in sight, and all you'd have to do is press a button to make it appear behind you. This is funny at best and takes you out of the story at worst.
No Opening Scrolling Text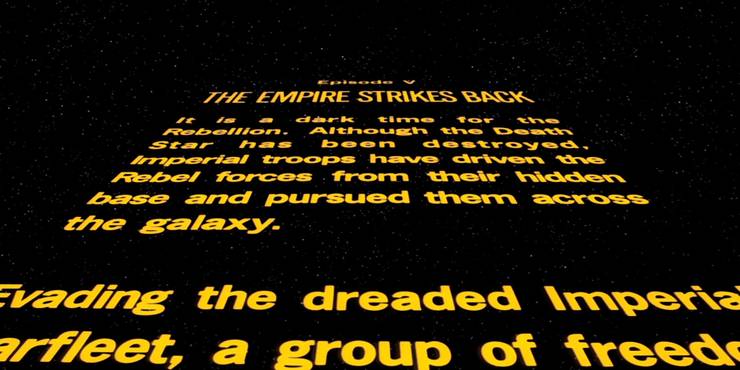 The only thing about Flappy Bird that makes no sense is that there is no opening scroll writing. This is also not present in Jedi: Fallen Order. That's a staple of all Star Wars entertainment, so the fact that it's not there is just sad.
This makes even less sense when you think about how much time has passed between the two games—five years.
This means that there was stuff that could have been added to the moving text, but Respawn decided not to. Respawn, try harder.
Why Doesn't Merrin Just Kill All The Bad Guys?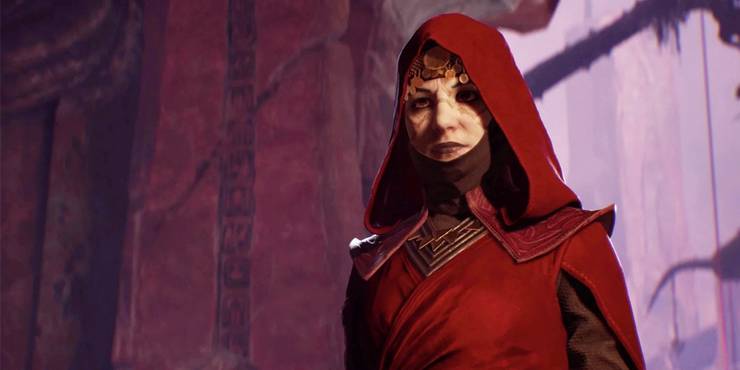 Merrin, who is also called "The Desert Ghost," is one of the most powerful figures in Star Wars history. But for some reason, she refuses to join you on any task where you need her, except when you're on Jedda.
Merrin is so strong and talented that she can take out almost all of the Imperial Troops you have to fight on Jedda by herself. She can also take out a whole group of Purge Troopers by herself. However, when she's fighting with you, you're the one doing most of the work, and no one sends her to kill most of the big bad guys she could take out with a snap of her fingers.
Cal Can Do Anything, Except When He Can't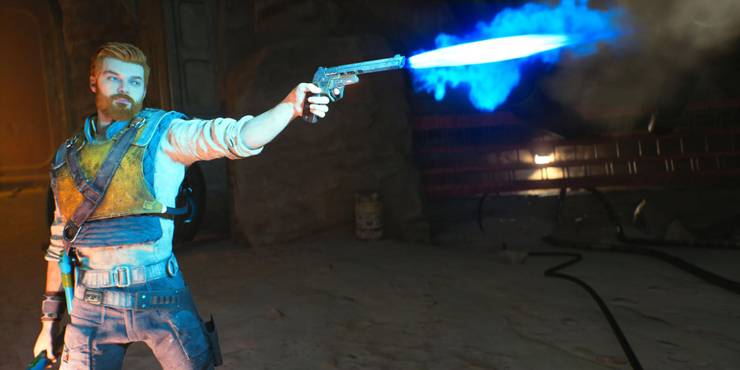 In his review of Star Wars Jedi: Survivor, The Gamer said that Cal can run up walls, except for the ones he can't. He can lift anything, from huge rocks to huge metal doors and machines, except when he can't. It's all too strange and doesn't make any sense.
This is where the video game part makes it hard to get into the story. It is a game, so Cal can't pick up things and run up walls when he shouldn't, because that would mess up the way the levels are set up.
You Can't Mind Control a Rancor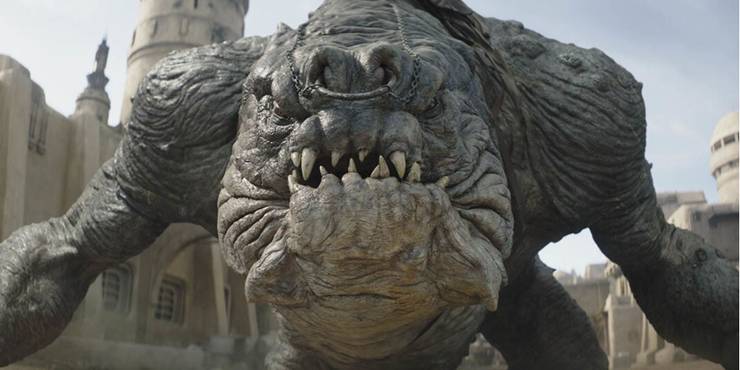 The last one probably made everyone who played the game confused. In a quest called "Secrets of the Gorge" in the game, you get to control the mind of a huge Trontoshell monster.
But he can't even get a Rancor to do what he wants?
This one makes no sense at all. If Cal can control and make friends with a mountain-sized animal, he should be able to control a Rancor. When it comes to the power to control minds, the inconsistencies come up again, which makes for a funny trick.