8 Best Dungeon Bosses In Diablo 4
Players can go through a number of dungeons in Diablo 4, and these are some of the best bosses in those dungeons.
Diablo 4 has a great main story, but it also has a lot of other things to do. The levels are one of the most important things that all players are likely to do in the world of Sanctuary.
In these caves, players can quickly level up their characters, find great loot, and get Aspects to improve their build. At the end of these caves, players might have to kill a bunch of enemies or fight a tough boss. With so many levels in Diablo 4, these bosses are by far the best ones you can find there.
Khazra Abomination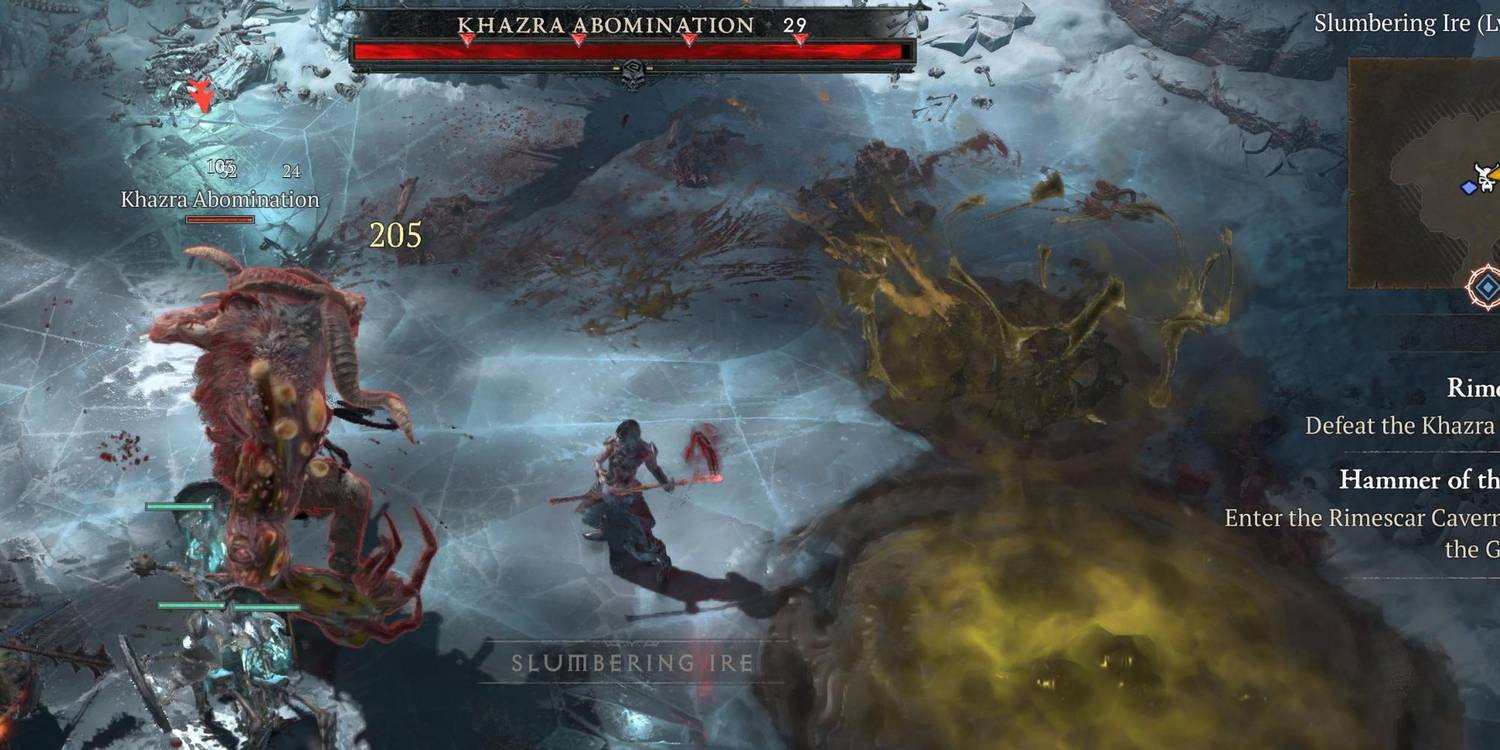 Khazra Abominations aren't just in one dungeon in the game, so players are likely to find this final boss in different tunnels across Sanctuary that have the Goat Clan or the Blood Clan as their main enemies.
This big creature that looks like a goat might be one of the easier bosses at the end of a cave, but that doesn't mean it's not a great last boss. This Admonition has sharp claws that leave pools of poison wherever they hit. Players will want to have a tolerance to poison.
Den Mother
The Den Mother is another underground boss that players are likely to run into in Diablo 4, though she is first found in Light's Watch. Even though this big Werewolf may seem like a simple enemy, players who want to stay alive will need to use a little bit of planning.
Her sharp teeth and deadly claws are only part of what makes her dangerous. As the leader of the wolves, she will also leave dangerous amounts of blood on the ground. If all that doesn't show how nice the Den Mother is, she's happy to let her wolf hunters deal with the player instead.
Spiritcaller Of Squalls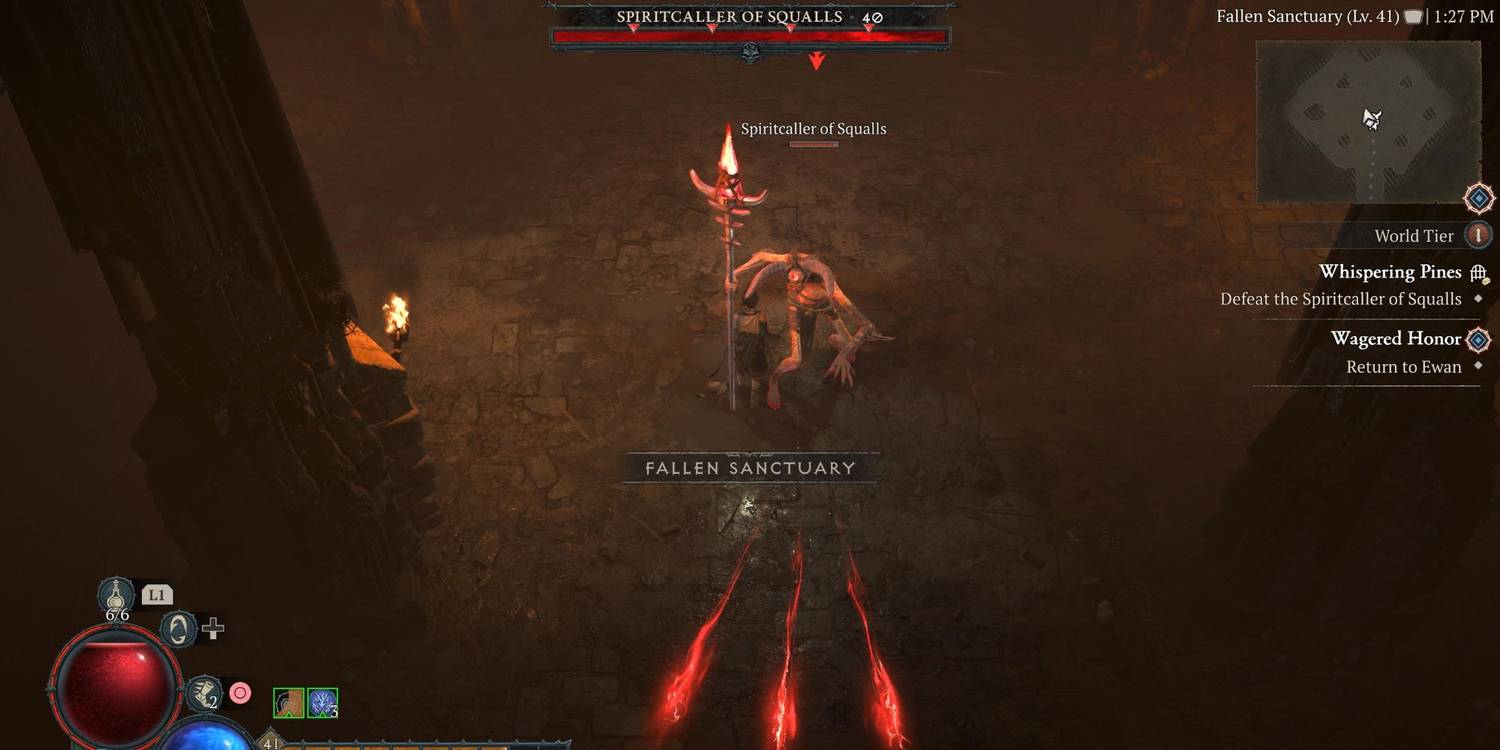 Shamans are an enemy that most players will have run into while walking around Sanctuary. Even as a regular enemy, they are hard to beat. But when players go into the last room of the Whispering Pines, they might run into the Spiritcaller of Squalls, an even tougher Shaman.
The Spiritcaller can bring its allies back to life, just like a normal Shaman. This makes it hard to fight this cave boss because it calls other enemies to distract the player and then brings them back to life after the player kills them.
Resurrected Malice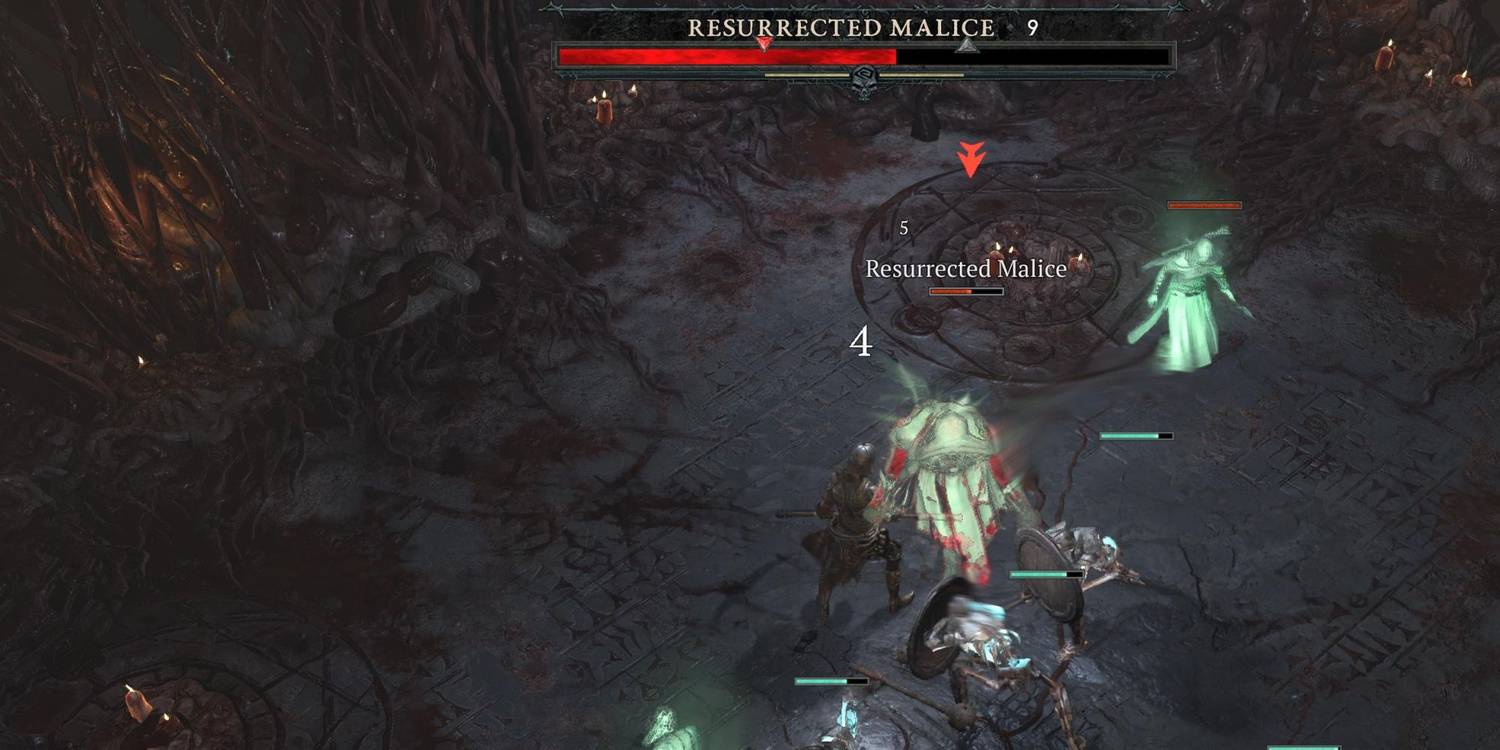 In keeping with the idea of coming back to life, the Resurrected Malice from the Forbidden City is a ghost who can hurt the player. During their travels, players have probably met a lot of undead enemies, but nothing compares to the Resurrected Malice.
In addition, the ghost is always calling on other ghosts to kill the player. If you don't deal with these spirits, they can easily take over and leave you with no time to deal with the boss. Aside from the ads, the Resurrected Malice has a lot of tricks up its sleeve. When the player gets too close, it can use its spirit powers to push them away or hurt them with spirit balls.
Blood Bishop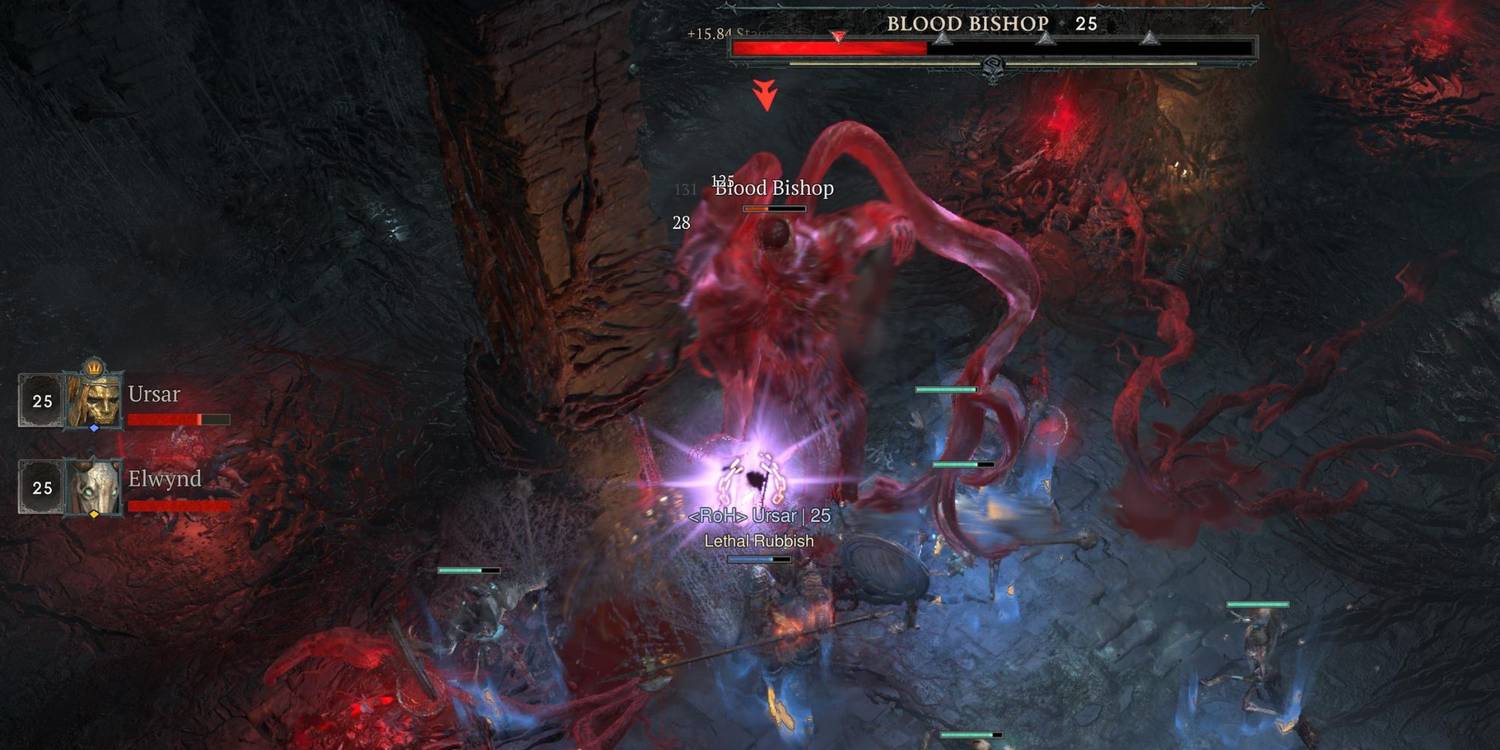 The undead forces are, along with the demons, one of the most well-known enemies in Diablo 4. They hide in the dark of Sanctuary and live in the different crypts. When trying to finish the Hallowed Ossuary, players are likely to run into the Blood Bishop, a dangerous vampire boss.
The Blood Bishop is different from other bosses in dungeons because it is so sure of itself in that fight that it doesn't even need normal enemies to protect it. In this fight, it's important not to get caught by the Blood Bishop, because if you do, it will start to heal itself while you lose health.
Sarat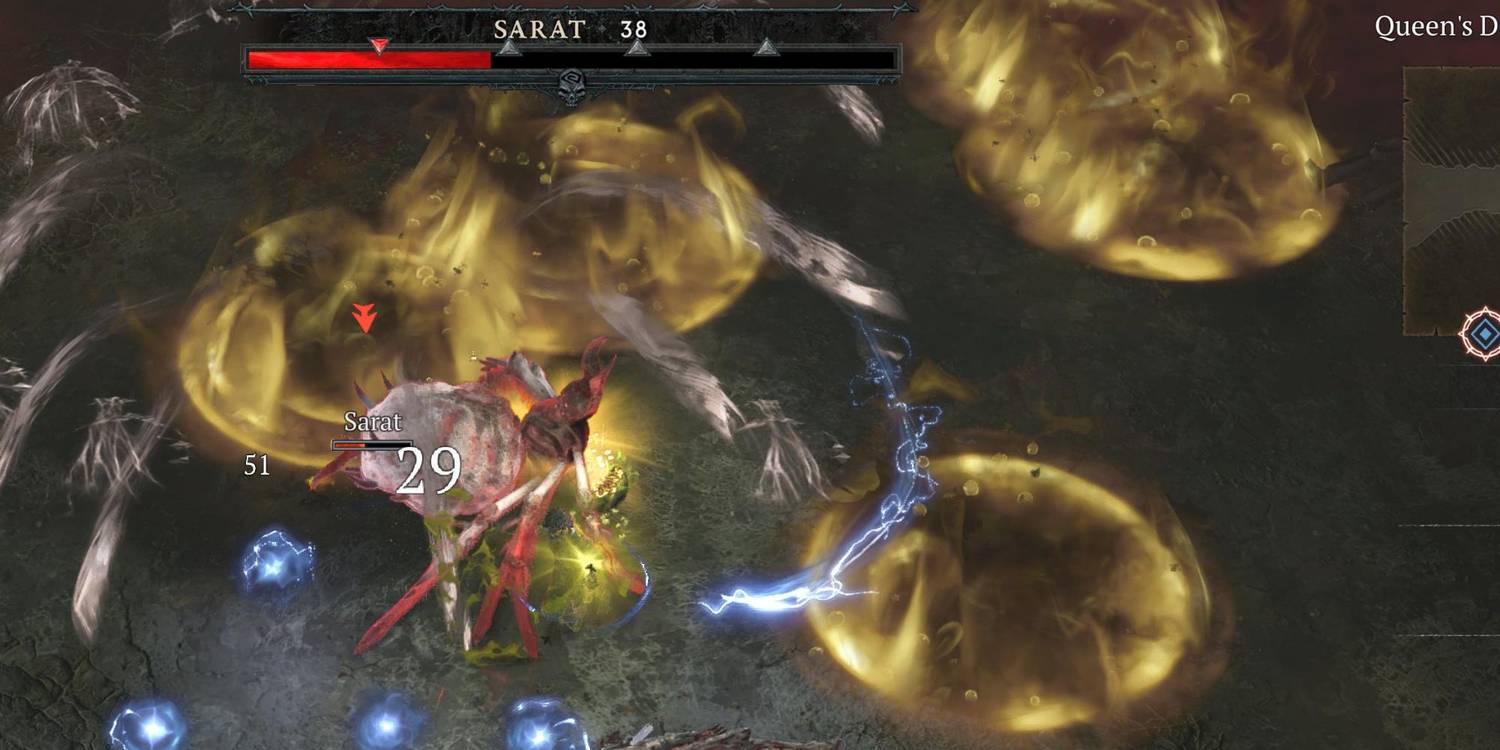 Anything with eight legs is probably dangerous, and this is still true for the monsters in Diablo 4. Spiders are a type of enemy that players are likely to face in Sanctuary, either as regular enemies or as enemies that stop them from completing a quest and getting an Aspect.
Sarat can be found in Sarat's Lair, where he is hiding. This giant spider is one of the best dungeon bosses because she is so hard to beat. Since Spider Abominations can spit both web and poison, players are likely to get caught and have no way to get out while they finish the job.
Tomb Lord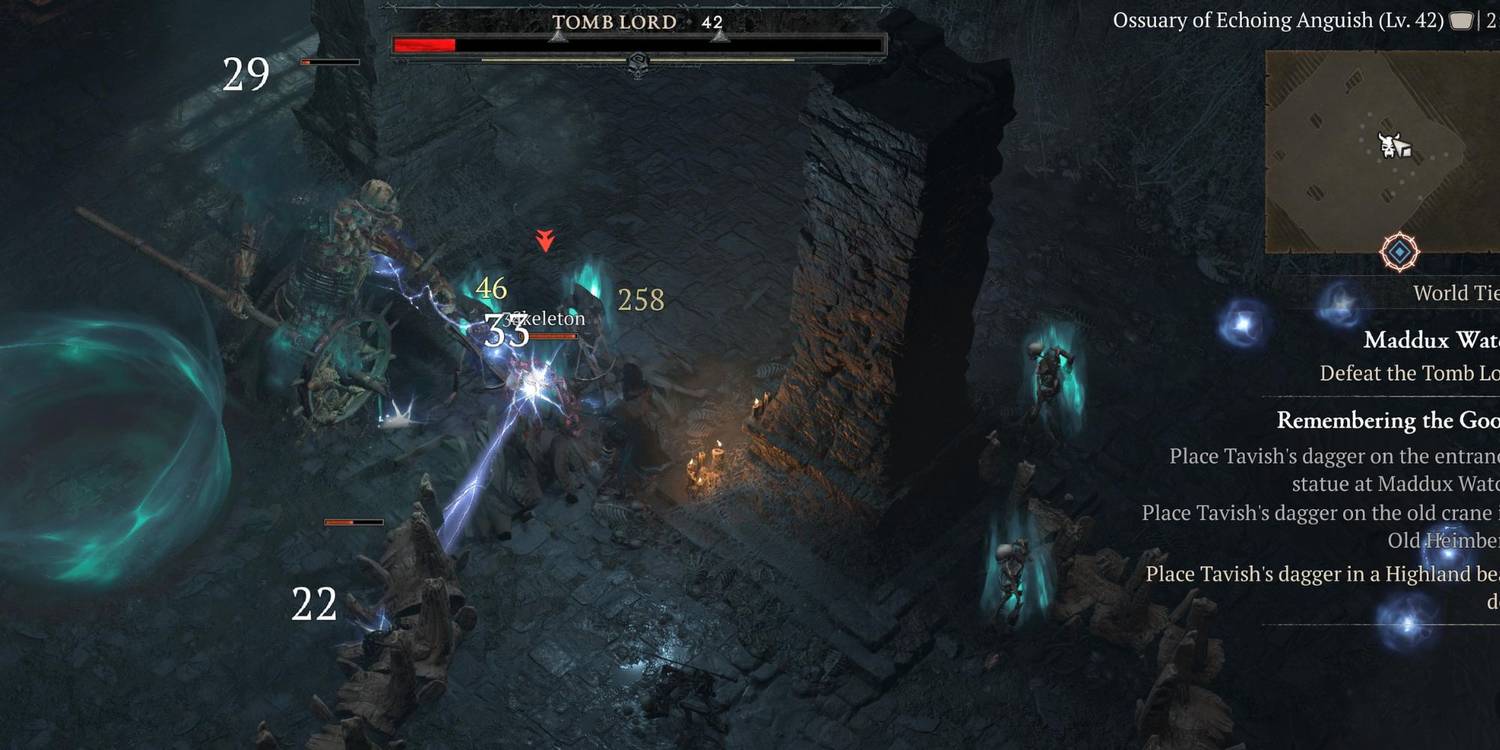 In the middle of the Mallux Keep in mind that this enemy can be fought. Because it has to use so many skills against Penalty Kick Online player, the Tomb Lord might be one of the most complicated bosses on this list.
Like many other dungeon enemies, the Tomb Lord will call skeletons to attack the player, but this is probably the easier part of the fight. Bone Wall summoning is another thing it does often to protect itself and stop the player from getting to it. Then, it can make these walls blow up and hurt the person. It also floats around and sends out other AoE attacks to keep the player on edge.
The Butcher
But out of all the bosses you can fight in the tunnels, The Butcher is by far the best and most famous. Unlike the other bosses we've talked about, this one isn't in a specific dungeon or at the end. Instead, it can show up in any of Sanctuary's tunnels.
When The Butcher shows up, players may be exploring a cave in peace. His deadly attacks and chain pull make it impossible for the player to get away from him. If a player runs into him by chance, it can be the end of a hardcore run, so many may want to level up somewhere else first.