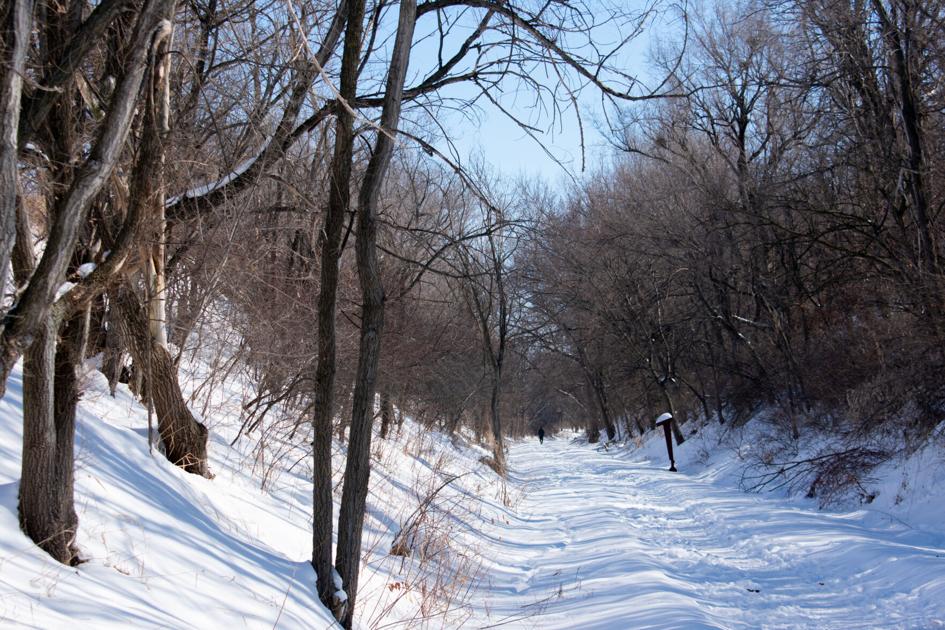 Lincoln Trail-A-Thon challenges participants to travel Lincoln's trails | Culture
On Jan. 1, runners, walkers and bikers all over Lincoln set out to explore every trail within the Lincoln city limits by the end of the year. 
According to the Great Plains Trail Network website, Lincoln Trail-A-Thon originated in November 2019 as a challenge for Lincolnites to navigate the intricate system of trails that permeate the city, as well as to donate funds to the Great Plains Trail Network, an organization that works with the city to restore and keep the trails intact.
Dena Noe, the Lincoln Trail-A-Thon chair, said the idea originated from a small group of people from the Great Plains Trail Network who helped connect all the trails and get the word out to Lincolnites.
 "We were just hoping to encourage people to move, get outside and explore the trails so they can learn more about the trail system," Noe said.
Registration is open throughout the year, and each month there are a series of trail options for participants to complete by foot or bike. At the end of each month, participants who report on a Google Doc that they completed the trail, are given a customized pin to show their accomplishment. 
"What was really exciting was when we started Lincoln Trail-A-Thon, we gave everyone an opportunity to join as a member of Great Plains Trail Network when they registered," Noe said, "It grew to have a base, and I think Lincoln Trail-A-Thon expanded that base to have a lot more people learn about what it is and what we do."
President of the Great Plains Trail Network Jim Kreiger said the main mission of GPTN is to build and maintain natural spaces in Lincoln and Lancaster County. He said events like Lincoln Trail-A-Thon are great opportunities for people to get active and a wonderful way for the nonprofit to secure funding and support for their mission.
"Lincoln has an amazing trail network. I don't know what the current count is, but I know it's over like 135 miles, plus we have connections all over," Kreiger said. "Lincoln Trail-A-Thon in particular, since it focuses on a different trail each month, it really exposes people to areas they may not have even known existed."
Kreiger said proceeds from events like Lincoln Trail-A-Thon aid GPTN in working with the city of Lincoln to build new trails that connect older, more historic areas throughout the city — such as the Chris Beutler Trail — to trails in south Lincoln.
"A lot of the trails featured in Lincoln Trail-A-Thon were originally rail lines that ran through the city, especially the major trunks of the tree in the network of trails," Kreiger said. "We just want to preserve that natural tree line that runs all over right through the middle of town." 
Both Kreiger and Noe agreed that Lincoln Trail-A-Thon is a good opportunity to get moving, especially in the midst of so little events and gatherings.
"When we started registrations we had no idea of what 2020 was going to be like with everything being canceled," Noe said. "So here was this opportunity, and people just gravitated toward the trails. It was a blessing that we happened to have this event for people to just self-regulate this journey."